11 Sq ft. | 4 Panels Dark Green Boxwood Hedge Garden Wall Backdrop Mat
Item Number :ARTI_5062_GRN_01
---
Quantity: 4 Panels

Flower Type: Boxwood
Material: Plastic

Color: Dark Green
Each Panel Size: 24" x 16"
Thickness of the Panel: 1"

Total Area Covered: 11 sq.ft.
No. of Panels Required
8x8 FT Wall: 24 (1 Case)
9x9 FT Wall: 31 (1 Case + 7 Panels)
10x10 FT Wall: 38 (1 Case + 14 Panels)
Features
Durable & dense boxwood hedge
High quality materials used
Offers a more genuine and softer touch
Reinforced backing with built-in pin & hole locking
Super easy to install and cut
Perfect green all the year round
Anti-fading yarn; UV-Protected
Thicker sturdy backing with drainage
Trimming and watering free
No pesticides and fertilizers required
More Details
Information

Information

Reviews
Additional Information:
Total Leaves per Stem : 11
Leaf Size : 1" - 2"
Super easy to install and cut; Trimming and watering free
Recyclable: No
Uses: 

Can be used on any surface - drywall, concrete, wooden walls etc.
Backdrops, Photo Backgrounds, Wall Coverings, Fence Accents, Hedges, Passage Way or Paths, Vertical Gardens, and more!
Customer Reviews
Write a Review
Ask a Question
Filter Reviews:
quality
wall
shipping
purchase
price
panels
something
kind
zip ties
look
10/04/2020
Macie R.

United States
Exactly what I wanted
Okay, this is going to be extensive, but I know that if I was using this at my wedding/shower I would want all of the info. So, first the panels. The panels are great. I would say to be on the safe side order an extra box. From this picture, I used 5 cases for a wall that was around 7 ft tall and 6 ft in width. The panels came quickly and were in great shape. There were a few that were bent, but once you put them all together then that is no longer an issue, as the weight will pull them straight. There is a smell to the panels, but it is nothing to cause concern over. I am very sensitive to smells and it didn't bother me during a 1+ hour car ride. The panels are more see-through then the description picture, so I would suggest using a similar color sheet or black-out curtain to put behind the panels (especially if you are against a window with sunlight coming through). If you are just plastering it against the wall it shouldn't be a problem. Another thing is that the flowers I used (dollar store and hobby lobby) were easy to insert because I just weaved the stems through the grids. I didn't want to glue anything because I am going to change out the flowers to match the wedding, this was for the bridal shower. To complete this project it took me about 12+ hours. To buy the panels, the flowers, sheet, and stand I would say I spent around $400 (comparable to other flower walls this is a GREAT price, especially now that I can remove the flowers and reuse the panels in whatever way I would like).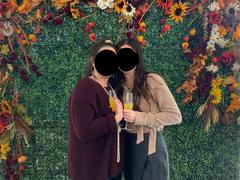 09/27/2020
Sarah T.

United States
02/27/2020
Elaine A.

United States
07/03/2022
Aven N.

United States
Boxwood greenery
Have not used these as yet.
07/07/2021
Amelia K.

United States
Has Gaps
I'll be returning all of the panels I received. I only opened one pack (2 panels) and they had large gaps between the greenery, nothing like what is shown on the website. Emailed customer service photos and waiting on a response.
07/04/2021
Tiffany J.

United States
Great buy
Love the boxwood. Very nice and full and a great buy
06/05/2021
Xee G.

United States
Fast shipping
Love the quick shipping. Quality is not great.
03/26/2021
Racheem J.

United States
Review
Looks great but requires something behind it because it's very thin. Wish it was fuller but the look improves 100% with a blackout curtain behind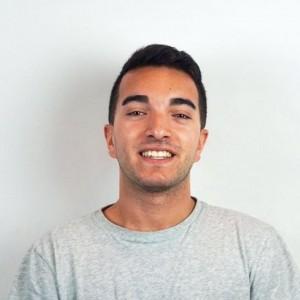 NM
03/24/2021
Nicholas M.

United States
Looks great!
I bought a ton of these to fill up a 12x10ft wall. They came with zip ties for easy installation on the wall. My only complaint is the strong plastic odor that I can smell when I get close to them. It has been a few days now and it still lingers. Hoping that it will dissipate in time. Overall I am very happy with my purchase.
02/17/2021
Leah R.

United States
Faux green panels
overall quality was good for the price. I believed that they would have snap attachments but zip ties were provided.